Description
OVERVIEW
The ES-5500G V3 is a 10/100/1000 Mbps Gigabit Desktop unmanaged switch designed to enhance network performance in a compact form factor, and with outstanding performance and high efficiency. The switch uses store and forward packet-switching technology which offers reliable data transfer. This switch is ideal for network connectivity for the SOHO environment.
The ES-5500G V3 with plastic housing offers a cost-effective Gigabit Ethernet solution for users to easily extend home networks and to fulfill their online gaming, multimedia transferring and streaming needs. The plug-and-play design allows users to easily connect network devices such as PCs, network storages and print servers to the home network without manual configuration involved.
IEEE Energy Efficient Ethernet (EEE) Compliance
The Switch ES-5500G V3 offers environmental efficiency with Fast Ethernet speeds critical for next-generation network applications. To comply with the IEEE802.3az standard, the Switch ES-5500G V3 provides power saving functions to reduce energy consumption to help business save cost.
Inactive Link Detection
When a network device is shut down and/or an inactive link is detected, the power usage adjustment feature automatically reduces power usage. The switch's power consumption will be dynamically adjusted according to the link status and the number of active network devices.
Cable Length Detection
Devices equipped with this feature automatically detect the length of connected Ethernet cables and adjust power usage accordingly. The shorter the cable length, the less power it consumes.
Supports High-Speed Networking and Jumbo Frames 
The ES-5500G V3 is an excellent solution to expand your Gigabit network. With Gigabit speed, the ES-5500G V3 gives high flexibility and high bandwidth connectivity to servers, workstations and other attached devices. It enables you to save time when transferring large files. In addition, it also supports Jumbo Frames 9K to improve network utilization in large files transfer.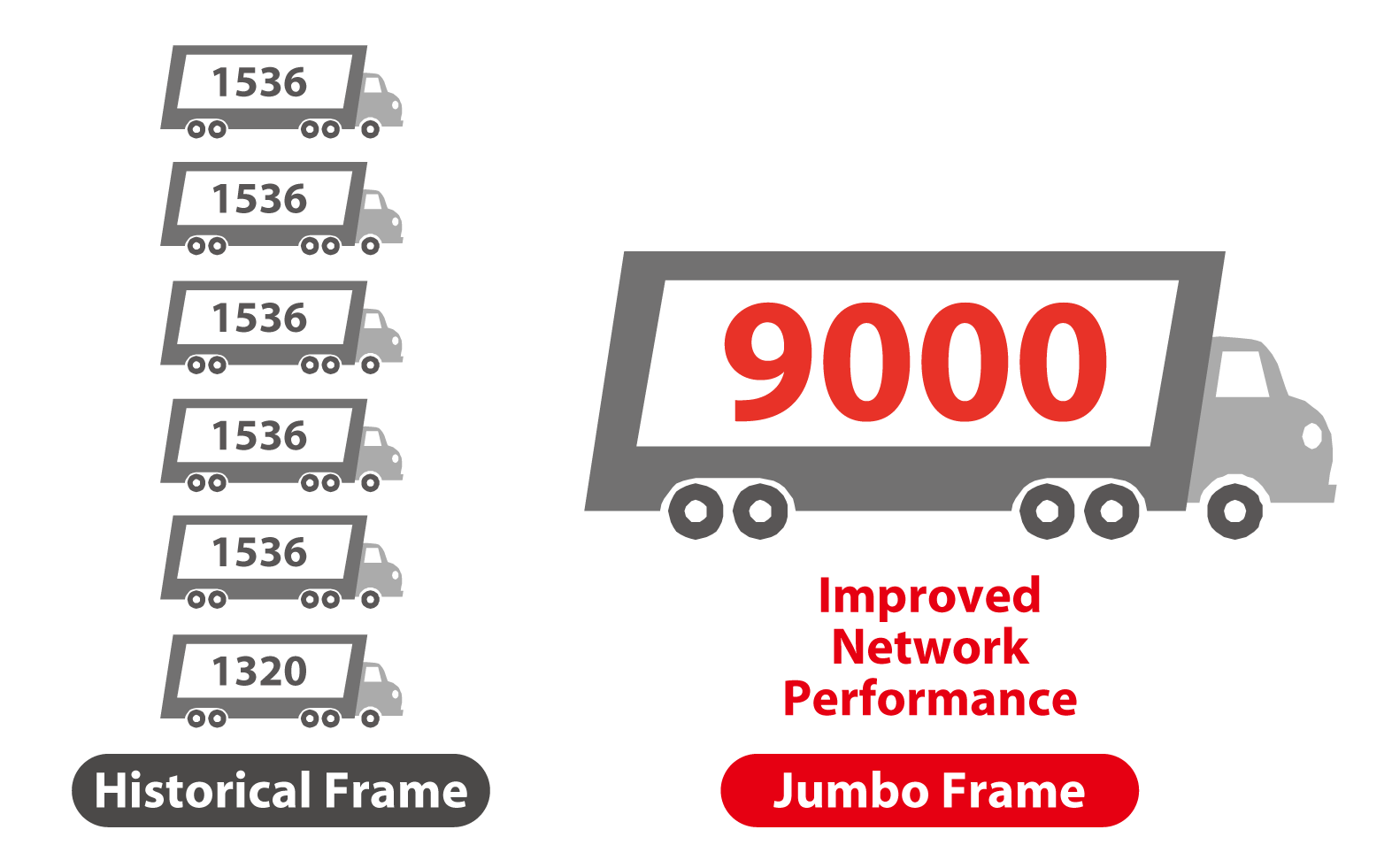 Supports Auto-Negotiation
Every port of the ES-5500G V3 can automatically distinguish the connected network devices are running at 10Mbps, 100Mbps and 1000Mbps for Half/Full-Duplex mode . The ES-5500G V3 can adjust the speed and mode accordingly.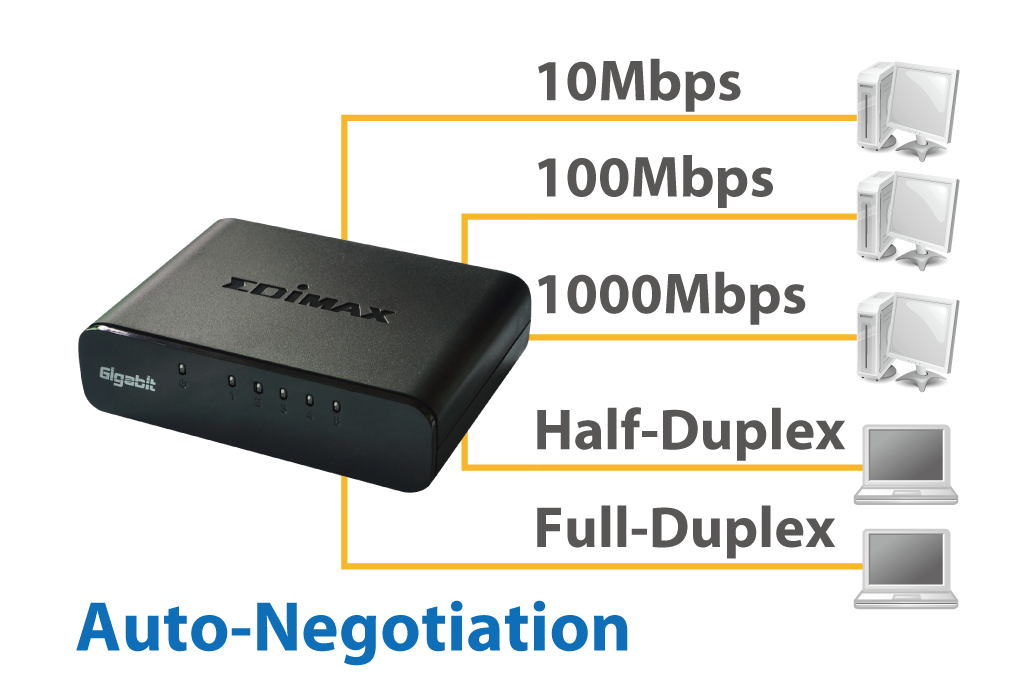 Easy to Use
The ES-5500G V3 is plug-and-play and supports all kind of network protocols to make installation and network management easy and fast. LED indicators provide a quick and easy way to read port and switch information.
Optional Power Supply
The ES-5500G V3 can be powered either through a PC' s or any other devices' USB port to eliminate the need for an additional power outlet, or through the AC power supply. (*USB power cable included. Requires 1A current-USB adapter not included.)
APPLICATION DIAGRAM
Connect the ES-5500G V3 to your router or cable/xDSL modem.
Connect a print server, NAS, smart TV, laptop, media player, game console and/or IP Camera to the ES-5500G V3.

SPECIFICATIONS
Standard

Features

Filtering / Forwarding Rates

•IEEE 802.3 10BASE-T
•IEEE 802.3u 100BASE-TX
•IEEE 802.3ab 1000BASE-TX
•IEEE 802.3x Flow Control
•IEEE 802.3az Energy Efficient Ethernet

•RJ-45 Port: 5
•MAC Address: 2K
•Buffer Memory: 128K
•Jumbo Frame: 9K
•Transmission Method: Store and Forward

•1000Mbps Port – 1,488,000pps•100Mbps Port – 148,800pps
•10Mbps Port – 14,880pps

Transmission Media
LED Indicators

Power Requirement

•10BASE-T Cat. 3, 4, 5 UTP/STP
•100BASE-TX Cat. 5 UTP/STP
•1000BASE-T Cat. 5E UTP/STP

•Per Port: Link/Act
•Per Unit: Power

•DC 5V 1A

Temperature

Humidity

Power Consumption

•Operating: 0 to 40°C
•Storage: -20 to 70°C

•Operating: 10 to 90% RH (Non-condensing)
•Storage: 5 to 90% RH (Non-condensing)

•2 Watts (Max) 

Dimensions

Weight

 

Certifications

•98× 71 × 25.5 mm (L x W x H)

•CE
•FCC Class B 
*Maximum performance, actual data rates, and coverage will vary depending on network conditions and environmental factors.
*Actual viewing resolution and frame rate of network cameras depend on connection speed.
*Product specifications and design are subject to change without notice
.